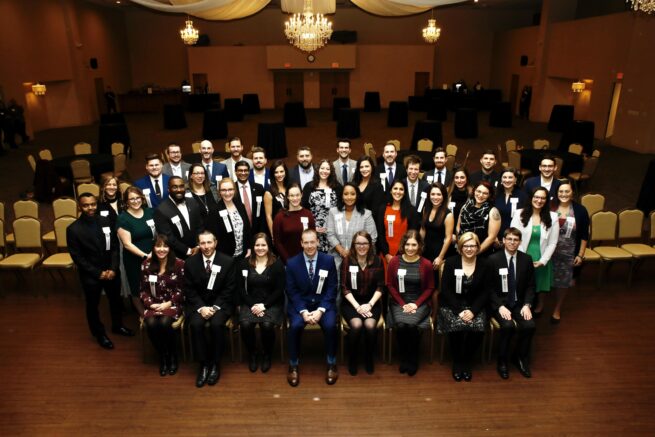 We are excited to announce that Ryan Rydell has been named to the Rockford Chamber's 2019 list of 40 Leaders Under 40. The Chamber announced the list at a reception in Rockford on Nov. 7th. Ryan received the award after numerous nominations were sent in his honor, citing his contributions to the community and his professional success over the last decade.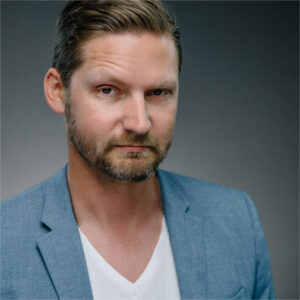 In addition to being the fearless leader here at RyCOM, Ryan serves his community in numerous capacities. He is head of Stateline Baseball, a community baseball league for youth between 4 and 15 years old. He has grown the league into a year-round program with over 800 participants. At HCHS, Ryan works with the IncubatorEDU program as a coach and mentor and sits on the strategic planning committee. He served on the Rockton Chamber board for 4 years, with his vision and leadership helping to form the Stateline Chamber in Jan. 2016, where he served as VP for 2 more years and remains an Ex-Officio member of the board and volunteers on several committees.
In discussing the creation of the Stateline Chamber, Ryan said:
"Merging the Rockton and Roscoe Chambers was one of the toughest things I've done. I did my research on what stopped the two previous attempts and learned it was an issue of personalities and failed expectations. We had to make sure everyone knew their voice was heard. I am happy to have been a part of the team that made it happen. The merger was long overdue."
Ryan's efforts with Stateline Baseball can sometimes go under-appreciated, but he sees things differently:
"During spring and summer months, it's by no exaggeration a second full- time job for me. The pay? The look of excitement when players walk on the field for the first time. It doesn't get better than that."
Rydell is currently forming the Midwest Youth Baseball Council in an effort to bring area programs together so they can all learn & grow together by pooling their resources, ideas, and efforts. He also formed Roscoe/Rockton's first Adult Softball league this past summer.
Other community contributions credited to Rydell include the rebranding of the Rockton Christmas Walk, helping plan and execute the Hanz Brew Fest, the creation of the Rockton River Market, and sitting on numerous referendum campaign committees. His work is even more inspiring when you find out that he has done all this after a 2009 fire destroyed his home, motivating him to start RyCOM in 2011 while helping to raise his 3 kids. All 3 of Ryan's children are currently attending Hononegah Community High School.
The Rockford Chamber has presented this recognition only 2 other times in the last 10 years, 2010 and 2016. There are many amazing people that have received this honor over the years and we are truly proud to have Ryan among them.
For a full list of the 40 Leaders Under 40, visit https://www.rrstar.com/news/20191107/chamber-names-rockfords-40-leaders-under-40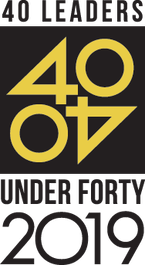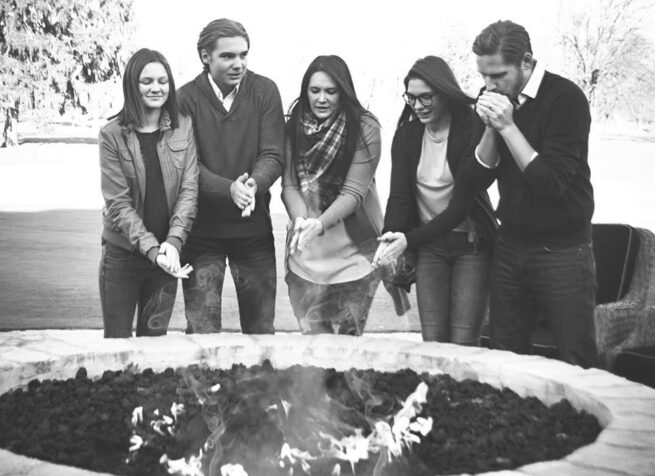 Most of my life was spent in sales and small business management. I was good at it, really good. By the age of 26 I was married with 3 kids, and my family of 5 was taking a piece of the American dream when we bought our first home in 2007. Things were going great.
In 2009 I went through some knee surgery and had been off work for about a month when the recession hit the area. It affected my industry, but not nearly as bad as the hit my family took in October 2009 when our house caught fire. We lost almost everything we had. Clothing, furniture, my wife's wedding dress, our home… and my sense of direction with it. Our insurance claim was denied, leaving me with a family of 5 to care for, a sense of defeat, and a sales management job that demanded too much of my time. We had no place to live, no money to rebuild what we lost, and no idea where to go next.
I was fighting 2 court battles to get my home back, one against a national insurance company, and another against a national bank. The worst part is I had to do it Pro Se (representing myself). So I spent a lot time learning about contract law, the litigation process, and legal documentation. I was also spending any available time tearing apart and rebuilding the house piece by piece. This left me with almost no time for my family.
In January 2011 while at a management training meeting in Indiana, the Regional VP was reviewing a few marketing pieces I had put together for my sales team. I remember his exact words to this day:
"Ryan, if you were not such a great sales manager for me, I would say you were in the wrong business. You should be in marketing."
I took his words to heart. If I were to start my own business I could have the extra time necessary to rebuild my house, learn the legal system and fight in court for my home, and still be able to spend time with my family.
In Jan. 2011 I took the dive and started a business. Initially, RyCOM offered graphic design and digital marketing services. Things grew slowly that year, but soon I had moved out of my basement to a small office in Downtown Rockford. In 2012 I had tripled my 2011 revenues, and in 2013 it grew by 200%. Things were going great for the business.
Unfortunately, I was still fighting in court to get my house back, and laboring away on the house rebuild. Plus, I was completely wrong about having more spare time. I was running a business – spare time was nonexistent. I had a choice to make – my house, or my family.
Through this process, I was locked into getting back what was taken from my family. Rebuilding the walls of our house is how I envisioned restoration. I was wrong…so very wrong. The entire time I was spending at a construction site, in a courtroom, at my office, or in meetings – my family was desperate to spend time with me; to connect with me; to recover with me.
By the end of 2013, I had finally realized that I was fighting for the wrong things. By starting my own business, I wasn't giving myself more time to rebuild my house, I was building a future for my family that wasn't going to rely on anyone else – not an insurance company, not a bank – nobody but us.
So – I expedited some resolution to all the unimportant stuff. Since then, RyCOM has become a great company that helped me refocus on what matters, recover from our loss, and to establish roots in a community that we love. Needless to say, we don't live in that burned down house anymore – but who wants to live in the past?
Invest in yourself, invest in your family, invest in your community!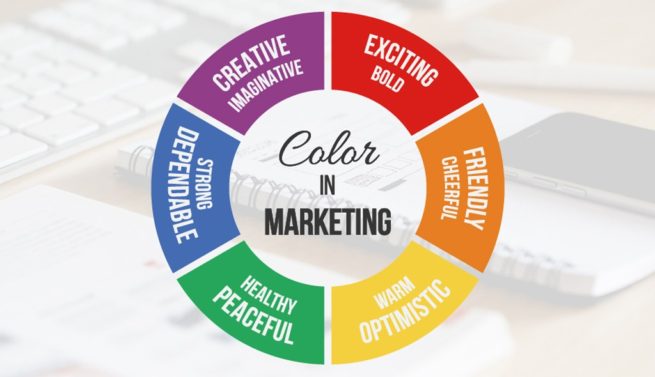 We hosted a Winnebago Buy Local expert panel a couple weeks back. I had the pleasure of being one of the marketing experts on the panel that answered questions about small business marketing.
Many topics were covered from media buying to branding. While discussing branding, I remember talking about how you have to trust your marketing professional. Business owners like to think that they are their target audience and that they know which shapes, colors, words, images, etc… will work better for their customers because "I am my audience, and I don't like it". Well, the truth is that this is a faulty way of thinking about the design process.
I had said during that discussion that if your designer says red is the best color to use, you have to trust them even if you don't like the color red.
Well – I still stand by that statement, but I think it's important to clarify something. Not all design professionals know what colors are best. Some of them like to think that every color will invoke specific reactions from people. They claim to understand "color theory" and "color psychology". Usually, these people use meaningless industry jargon to make themselves sound better than they are. Too many "designers" read a fancy infographic and claim to know something about color in branding & design.
I am here to tell you, for the most part – color means a lot less than you think.  Here is a great article from Entrepreneur.com that discusses this exact topic.
The psychology of color as it relates to persuasion is one of the most interesting–and most controversial–aspects of marketing.

The reason: Most of today's conversations on colors and persuasion consist of hunches, anecdotal evidence and advertisers blowing smoke about "colors and the mind."

To alleviate this trend and give proper treatment to a truly fascinating element of human behavior, today we're going to cover a selection of the most reliable research on color theory and persuasion.

Read more at the source: https://www.entrepreneur.com/article/233843
I think the general concept of this article is wrapped up well when they say "So the idea that colors such as yellow or purple are able to invoke some sort of hyper-specific emotion is about as accurate as your standard Tarot card reading." However, color does play a huge part in the design process for a number of reasons:
Brand consistency
Product Awareness
Ease/Complication in Printing
Company/Brand Personality
But that doesn't mean that using the color blue will automatically make you trustworthy. Having a trustworthy business is a better way to make people trust you.
—
Featured Image Source: https://visme.co/blog/color-psychology-in-marketing-the-ultimate-guide/