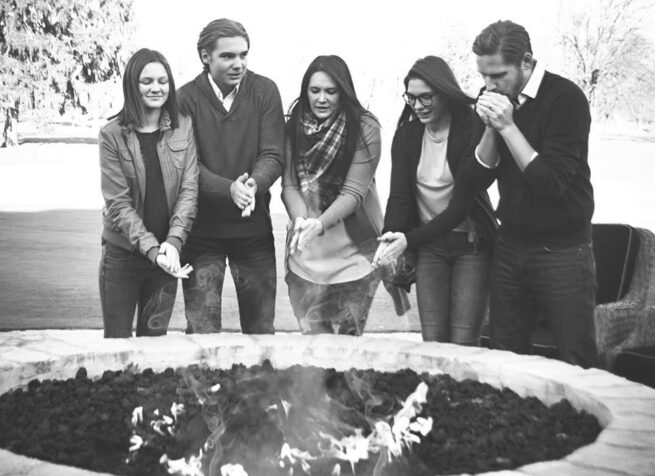 Most of my life was spent in sales and small business management. I was good at it, really good. By the age of 26 I was married with 3 kids, and my family of 5 was taking a piece of the American dream when we bought our first home in 2007. Things were going great.
In 2009 I went through some knee surgery and had been off work for about a month when the recession hit the area. It affected my industry, but not nearly as bad as the hit my family took in October 2009 when our house caught fire. We lost almost everything we had. Clothing, furniture, my wife's wedding dress, our home… and my sense of direction with it. Our insurance claim was denied, leaving me with a family of 5 to care for, a sense of defeat, and a sales management job that demanded too much of my time. We had no place to live, no money to rebuild what we lost, and no idea where to go next.
I was fighting 2 court battles to get my home back, one against a national insurance company, and another against a national bank. The worst part is I had to do it Pro Se (representing myself). So I spent a lot time learning about contract law, the litigation process, and legal documentation. I was also spending any available time tearing apart and rebuilding the house piece by piece. This left me with almost no time for my family.
In January 2011 while at a management training meeting in Indiana, the Regional VP was reviewing a few marketing pieces I had put together for my sales team. I remember his exact words to this day:
"Ryan, if you were not such a great sales manager for me, I would say you were in the wrong business. You should be in marketing."
I took his words to heart. If I were to start my own business I could have the extra time necessary to rebuild my house, learn the legal system and fight in court for my home, and still be able to spend time with my family.
In Jan. 2011 I took the dive and started a business. Initially, RyCOM offered graphic design and digital marketing services. Things grew slowly that year, but soon I had moved out of my basement to a small office in Downtown Rockford. In 2012 I had tripled my 2011 revenues, and in 2013 it grew by 200%. Things were going great for the business.
Unfortunately, I was still fighting in court to get my house back, and laboring away on the house rebuild. Plus, I was completely wrong about having more spare time. I was running a business – spare time was nonexistent. I had a choice to make – my house, or my family.
Through this process, I was locked into getting back what was taken from my family. Rebuilding the walls of our house is how I envisioned restoration. I was wrong…so very wrong. The entire time I was spending at a construction site, in a courtroom, at my office, or in meetings – my family was desperate to spend time with me; to connect with me; to recover with me.
By the end of 2013, I had finally realized that I was fighting for the wrong things. By starting my own business, I wasn't giving myself more time to rebuild my house, I was building a future for my family that wasn't going to rely on anyone else – not an insurance company, not a bank – nobody but us.
So – I expedited some resolution to all the unimportant stuff. Since then, RyCOM has become a great company that helped me refocus on what matters, recover from our loss, and to establish roots in a community that we love. Needless to say, we don't live in that burned down house anymore – but who wants to live in the past?
Invest in yourself, invest in your family, invest in your community!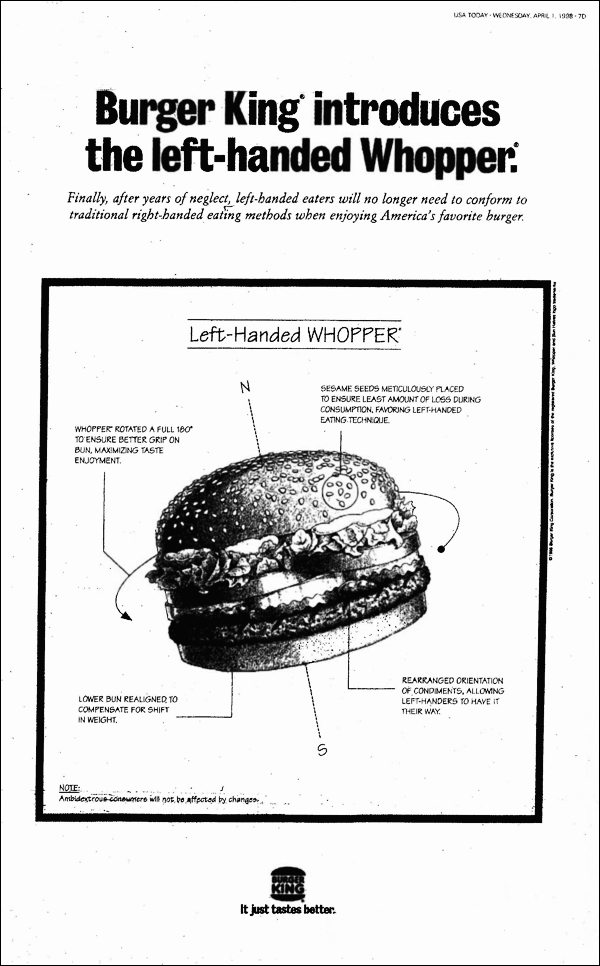 Our clients understand the power of good marketing. However, there are many businesses that either don't see the value in good marketing, don't know how to market themselves, or they think they do, and fail.
Understanding the basic idea that people are looking for a personal connection, and that appealing to a specific target market is key to success – and will lead to high returns.
Don't just take it from me. We think this story is a perfect example of what targeted marketing can do.
In 1998 Burger King announced the Left-Handed Whopper as an April Fools Day prank.

A full-page ad was taken out in USA Today announcing the Left-Handed Whopper (LHW) for the 32 million Americans who predominantly use their left hand. The ad assured people that it used the exact same ingredients as a traditional whopper, but they were all rotated 180 degrees.

Amazingly enough, this marketing stunt worked – and thousands of gullible customers walked into Burger King requesting a LHW. Later on, BK released a press release a statement having to clear up the confusion. They even reported that many people were aksing at the counter, in all seriousness, if they indeed had the "right handed version", and not the new "left handed" one.
That is right. A clear April Fools Day prank, marketed towards people with Left Handedness, drove huge sales to the point where BK needed to clear up the confusion so they could relieve the congestion of so many customers.
Something else to take away from this story: People can be really, really stupid.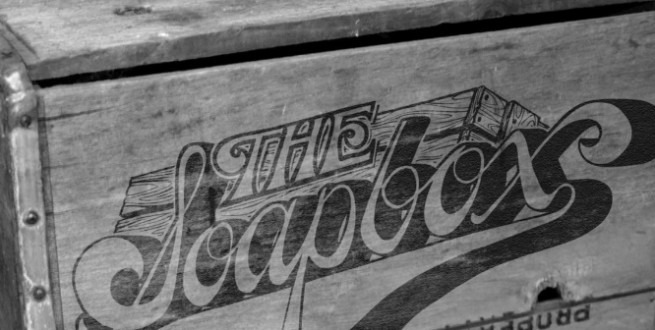 So – I'm sitting here preparing the Ballots for the Rockton Chamber of Commerce 2014 Board of Directors Election. Allow me a moment to go on a rant.
There is an interestingly low amount of names on this ballot. Out of the 9 seats up for election this year, there are only 4 people seeking election. I am not sure why there is such a shortage of engaged interest in the Chamber Board of Director seats. However, I do know there seems to be a misunderstanding of what it means to be on the Chamber Board. Let me clear that up for you, at least as I see it.
The Chamber of Commerce is a collection of area businesses and individuals that strive to foster an integrated business and community network that enhances the quality of economic and residential life in Rockton and our neighboring community partners.
To make this happen there are many operation duties, and legal responsibilities that must be met. The Board of Directors is charged with these duties. The Board makes decisions, on behalf of its members, which it feels is in the best interest of achieving its mission. As a member of the Board, I am simply a representative for my fellow members, as it relates to these issues.
Although I am on the Board, and will be running for Vice President in 2014, knowing full well that expectations exist, I would imagine the same expectations would apply to all members of the chamber. My place on the board means little more than I represent the other members regarding operational matters. The Board is not a collection of volunteers, it is a collection of people who represent a larger pool of business members.  We have no more responsibility to volunteer for Chamber events than any other Chamber Member. We are all in this together, we cannot do it without each other. 
Let me make it more clear for you:
I am not on the Board to further my own agenda
I am not on the Board to add to my resume
I am not on the Board to become a guinea pig for volunteer hours
I am not on the Board because I have nothing better to do
I am not on the Board to take time away from my family
I am not on the Board because it brings me new clients for RyCOM
I am on the Board because I want a hands on effect on the achievement of our collective mission.
If you like the direction of your Chamber; If you do not believe that the Chamber is doing what it can/should; If you think the Chamber could do better; If you want to play a larger part in the future of your community…I challenge you to place yourself on the Ballot, allow the members to decide if they want you to represent them at the table.