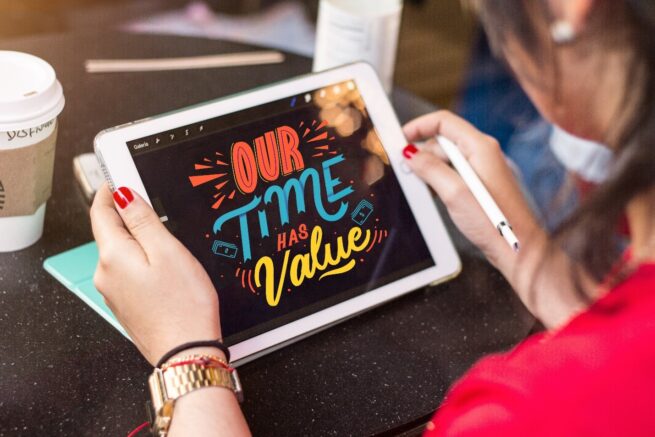 How easy is it to get someone's attention? Not very, if statistics are anything to go by. For instance, you have about eight seconds to get someone's attention with a video.  And it's considerably less when talking about static visuals, such as marketing and advertising campaigns. Some suggest it is as few as fifty milliseconds!
If that seems overwhelming, don't despair! Just because it can be difficult to capture someone's attention doesn't mean that it's impossible.
In fact, we're going to look at five different tricks that will help you to keep the attention of your audience beyond that first split second that statistics say you have.
Use Your Visuals to Tell a Story
Want to get your audience engaged and involved in your marketing?
Tell them a story.
Of course, we don't mean this in a literal way. Starting your marketing off with "Once upon a time…" is only going to appeal to a select few.
But it is possible, and recommended, to tell a story by directly using your visuals. And it doesn't have to be a complicated story. In fact, the simpler, the better. There's not really any need to craft a compelling narrative beyond, "This person uses this product, and here is how they benefited."
Everyone loves a happy ending, even if it's just in their marketing.
Use Color
In terms of quick tricks to grab attention, smart use of color is probably the most often recommended for visual design. After all, we often react to colors without even really taking the time to think about them; they tend to elicit an emotional reaction of some kind, as well.
The psychology of color tells us how the majority of people tend to react to certain colors. Red, for instance, is one of the most motivating, dynamic colors. That's why red is so often used to get attention.
But for eye-catching colors, simply using a preponderance of a certain color, even if it is dynamic, isn't really enough. Using too much of one color is potentially more likely to turn someone's eyes away, rather than attract them.
An important aspect of color is the use of a palette that has already been established by the brand, such as colors in the company logo and other previously designed marketing materials.
The best way to use color to get attention is to include a pop of bright color along with accents, and thorough use of auxiliary colors like white, black, and gray as well. It takes caution and care to enhance the visual and avoid overwhelming the viewer.
Combine Fonts
Here's a sad fact: people don't really like to read. In fact, it's much more likely that your viewers will simply look at the images and graphics included in your marketing, and base their impression on that alone.
But if you want to maximize the chances that your audience will actually be drawn into reading the textual content, then here are a few tips:
Use highly legible, user-friendly fonts.
Combine a few fonts together, including a heavier weight and a lighter weight.
A combination of typefaces is immediately more interesting and visually appealing than a single typeface on its own.
Include a Call to Action
Calls to action, or CTAs, are a common sight in marketing, but they don't have to be as blatant as "Buy now!"
Effective CTAs use the perceived benefit to the viewer to motivate them to act. And that may be even more effective on a standalone piece of marketing.
It may be something like, "Get your free product now!" Or, for social media, it could be as simple as posting a trending hashtag, which in itself is an invitation for the viewer to repost or share and do the same. Because we are social animals, and love to be part of a trend, this is an effective way to both get the attention of your viewer and to involve them in marketing.
Brand Your Visuals
A final way to enhance your visual marketing and get your audience's attention is to focus on branding. Include the name of the business, the company logo, the tagline, or some other aspect of branding within the marketing.
Not only should you make it clear who the marketing is for, the style of the design should also harmonize and blend well with the brand's style as already established.
This helps to identify the marketing even without logos and brand marks, allowing customers to gain a sense of familiarity with the design. It also promotes the brand personality and aesthetic, adding each piece of visual marketing to a well-designed whole.
It's true that there are a lot of pieces of marketing out there vying for the limited attention span of the audience. But there are definitely ways that you can up your game, and increase the likelihood of catching — and keeping — the interest of your viewers.
---
Author Bio
Sabrina Jackson is a content writer with experience in web content, blogging, sales copy and more. She writes with a passion to match her coffee color. Her favorite pass time is trying out new and unique tongue twisters.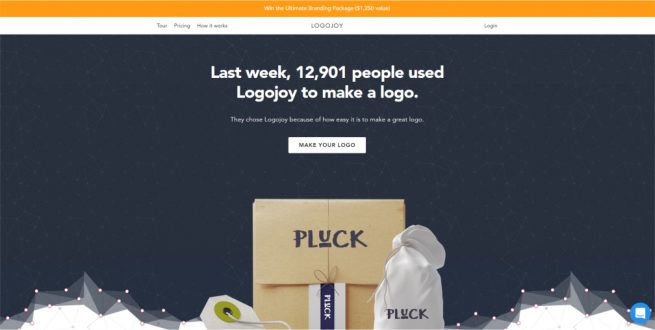 This is a great write up about the difference between a shortcut computer generated logo, and a professionally designed logo by an experienced firm.
In the late 1980s my then local Chinese takeaway inexplicably got a 'Make your own business card' machine. As a curious child, not yet set on a future design path, I can remember flicking through all the possible combinations of type and image whilst waiting for my food, having a clear idea of what my red serif type on white card, with an artist's palette in the corner would look like if only I could raise the required funds.
Thirty years later for those looking to short-cut their brand identity in a cost-effective manner we have a new service entitled Logojoy. Their website proudly states, "By using artificial intelligence, genetic algorithms, and a few other fancy technologies, we're empowering everyone to design their own logo." What is this fancy technology they talk of? More importantly, what is a 'genetic algorithm' and does it make good logos?
There's only one way to find out and that's get my own logo commissioned. I went through the process signed up and got designing.
As the owner of a branding agency I thought we should run this against our own visual brand and its simple ingredients of a face, some typography and a strap line. You start your design journey by… read more by visiting the source