We are excited to announce that Ryan Rydell has been named to the Rockford Chamber's 2019 list of 40 Leaders Under 40. The Chamber announced the list at a reception in Rockford on Nov. 7th. Ryan received the award after numerous nominations were sent in his honor, citing his contributions to the community and his professional success over the last decade.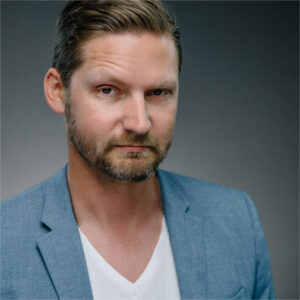 In addition to being the fearless leader here at RyCOM, Ryan serves his community in numerous capacities. He is head of Stateline Baseball, a community baseball league for youth between 4 and 15 years old. He has grown the league into a year-round program with over 800 participants. At HCHS, Ryan works with the IncubatorEDU program as a coach and mentor and sits on the strategic planning committee. He served on the Rockton Chamber board for 4 years, with his vision and leadership helping to form the Stateline Chamber in Jan. 2016, where he served as VP for 2 more years and remains an Ex-Officio member of the board and volunteers on several committees.
In discussing the creation of the Stateline Chamber, Ryan said:
"Merging the Rockton and Roscoe Chambers was one of the toughest things I've done. I did my research on what stopped the two previous attempts and learned it was an issue of personalities and failed expectations. We had to make sure everyone knew their voice was heard. I am happy to have been a part of the team that made it happen. The merger was long overdue."
Ryan's efforts with Stateline Baseball can sometimes go under-appreciated, but he sees things differently:
"During spring and summer months, it's by no exaggeration a second full- time job for me. The pay? The look of excitement when players walk on the field for the first time. It doesn't get better than that."
Rydell is currently forming the Midwest Youth Baseball Council in an effort to bring area programs together so they can all learn & grow together by pooling their resources, ideas, and efforts. He also formed Roscoe/Rockton's first Adult Softball league this past summer.
Other community contributions credited to Rydell include the rebranding of the Rockton Christmas Walk, helping plan and execute the Hanz Brew Fest, the creation of the Rockton River Market, and sitting on numerous referendum campaign committees. His work is even more inspiring when you find out that he has done all this after a 2009 fire destroyed his home, motivating him to start RyCOM in 2011 while helping to raise his 3 kids. All 3 of Ryan's children are currently attending Hononegah Community High School.
The Rockford Chamber has presented this recognition only 2 other times in the last 10 years, 2010 and 2016. There are many amazing people that have received this honor over the years and we are truly proud to have Ryan among them.
For a full list of the 40 Leaders Under 40, visit https://www.rrstar.com/news/20191107/chamber-names-rockfords-40-leaders-under-40