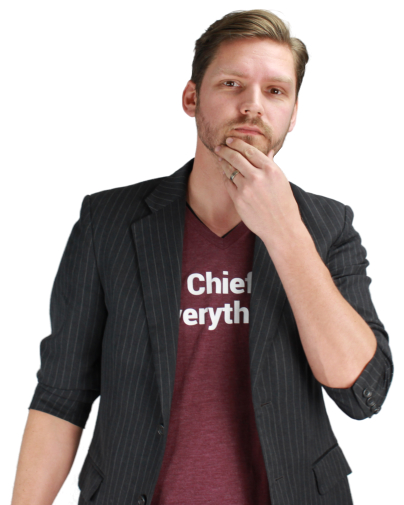 CHIEF EVERYTHING

 • Ryan Rydell

Ryan started RyCOM in 2011 and has grown it from a basement operation to a full-service marketing agency with over 400 clients. When you meet Ryan, you will know why so many people trust RyCOM. He is a down-to-earth, charismatic, nerdy, baseball-loving, superman fanatic.

As the driving force behind RyCOM, Ryan has his hands in just about everything that we do. His skills in visual design, digital marketing, website design, and communications help to ensure that every client gets the best out of their marketing & advertising.
What Does It Really Mean to be "Award Winning"?
Ryan can tell you a bit about that… #HumbleBrag
• Senate Recognition, 2012 • IL State Senate
• Leadership Rockford Graduate, 2012 • Rockford Chamber
• Entrepreneur of the Year, 2013 • Rockton Chamber
• Pride of Rockton, 2014 • Rockton Chamber
• Silver Addy, 2016 • American Advertising Federation
• Community Service, 2017 • Stateline Chamber
• Top Firm in 6 Categories, 2017-2021 • UpCity
• 40 Leaders Under 40, 2019 • Rockford Chamber
• Chamber Champion, 2021 • Stateline Chamber
We have been helping businesses reach their goals for over 12 years now, and looking good while doing it. We are one of the lucky few to turn a basement freelance gig into a turn-key agency. One minute it's a laptop in the basement, the next minute we are a full team working in a 3500 sq. foot office with over 500 clients. #humblebrag
Systems & Services 

We Work With
RyCOM works with the best software and service providers