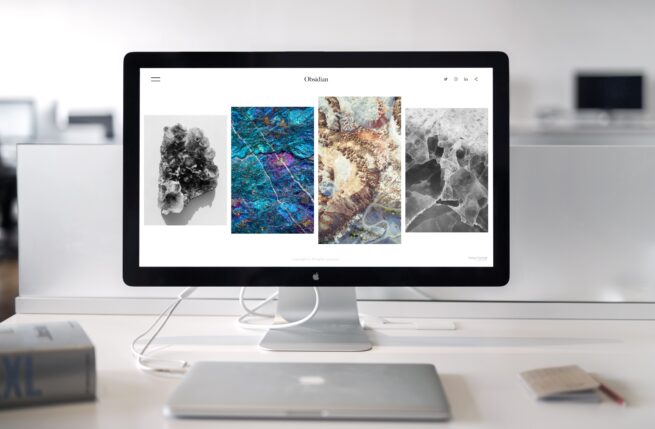 It is challenging for new businesses today to keep up with the changes in the digital landscape. Adapting to the evolving customer tastes and preferences and changes in design trend has become extremely significant.  A website that does not cater to these factors can damage the credibility of the business.
Established businesses and veterans have cracked the formula by providing unique customer experiences of their brands. New businesses, however, are slow to catch up with these trends losing many customers in the process.
Perhaps this is because startup owners tend to prioritize money over customer experience. Moreover, creative design and a colorful homepage are usually not enough to keep the customer interested.
Creating a website that attracts customers to the final product requires in-depth analysis and planning. Here, we share some important details and guaranteed methods of designing a fabulous website that entices customers and convinces them to buy your product.
Lasting First Impression
The homepage is easily the most critical page of your website. It may not necessarily be the first page that a customer lands on. However, customers usually form opinions about your business and website after visiting the homepage. A cluttered and unprofessional homepage is not likely to attract customers to buy your product.
When customers are not impressed with your homepage, they will not hesitate to go to your competitors. Inspiring visuals created with a company logo design with the help of a seasoned brand design expert can have a positive impact on your customers.
Marketing Your Content
Not marketing the web content is equivalent to throwing free traffic in the bin. Content marketing is one of the easiest ways to attract viewers and eventually turn them into customers. Over the years, content marketing has evolved into one of the fundamental principles for success in organic search ranking.
Compelling and engaging content usually speaks the language the target market understands. This helps potential customers in understanding the brand and the identity it wishes to pursue. However, many businesses dampen their conversion rate by sharing excessive content. Let's face it; no one wants to read long, monotonous paragraphs on each page. Short, sweet, and engaging content usually does the trick and hooks the customer to your business. Hence, your priority should be to use your content to excite and delight your customers, and if possible in the process educate them.
Don't Confuse the Visitors.
Customers browsing your website often don't know what they want. Providing a wide variety of actionable elements makes your customers wander around the website indecisively even more. Don't make the mistake of creating many call-to-actions in the hope of attracting more customers. This leads to the opposite result as customers leave the website confused and misinformed.
Limiting the number of choices and smartly organizing information help customers focus on all the essential details.
Sales Funnel
All successful online marketers speak fervently in favor of free offers. They consider it the best tool for converting customers. They create an avenue for entry in the sales funnel which eventually leads to value jumps and sales.
However, this is not as straight forward as it sounds. You have to be careful going about the process the wrong way and end up falling flat on your face. Some pitfalls include identifying the wrong demographic, creating wrong channels, devising the wrong buyer journey, etc. It is therefore critical to identify your sales funnel right for the right customers. Free offers can come afterwards.
Loading Speed
There is nothing more frustrating than using a slow site. Slow site speed can affect the overall customer experience and subsequently affects the sales numbers. Pages with slow load time tend to have considerably higher bounce rates and low average page time. Research proves that longer load times affect conversions adversely.
You can reduce the loading speed by enabling compression to limit the size of your CSS, HTML, and JavaScript files that measure more than 150 bytes. Improving the response time of your server also helps. Fixing bottlenecks like insufficient memory and slow database queries help improve the server response time too. An optimized server usually takes less than 200ms to respond to the queries of the user.
Improving these minor technical aspects can impress your customers indirectly, and hopefully convert them.
Assist Customers Looking for Products
Website navigation also plays a critical role in securing customers. Arranging products by categories and placing them in drop-down menus help customers understand the products and services you offer without clouding their buying decisions.
A little tweak in website navigation goes a long way and is always helpful in leading the customers to the relevant products. Hiring a good website designer, familiar with the necessary navigation layout, and incorporates them when designing your page can help in increasing conversion without compromising on aesthetics.
Conclusion
Your business should not overlook the importance of your web design to attract customers. Your website design shapes the customer's experience and directly affects the likelihood of conversion.
A badly designed website reflects poorly on the product quality you are offering, making the customers question your brand's credibility. On the other hand, a well-thought-out design and presentation help attract viewers and convert them into loyal customers.
_____
Author Bio
Lucas Smith is a content strategist and freelance blogger who likes to write on topics related to small business, social media and brand design. He would love to hear your ideas, connect with him!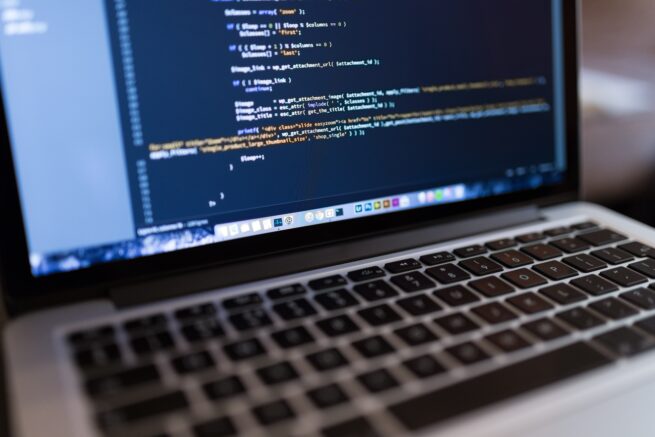 You've asked yourself "do I need an SSL?"
The answer is YES. You should have an SSL on your website. There are few situations where an SSL isn't necessary, but even those are better served with one. It really is that simple. The necessity of an SSL is demonstrated by another question: What happens if I don't have an SSL?
Here is a visual of what your customers could see if your do not have an SSL:
That isn't very inviting, is it? Neither is this warning in the customers URL bar:
But, what is an SSL anyways, and why does it even matter? Here is a quote from everbrave: "SSL allows sensitive information such as credit card numbers, login credentials, or other personal information to be transmitted privately through encryption. Without an SSL, data would be transmitted from the browser to the web server via plain text, which would leave the user vulnerable to eavesdropping."
That is the techy side of SSL. Honestly, not all websites have logins, take private info or process payments. But… it's more than the encryption now. SSLs have become the standard expectation from customers for security. To the point where Google will show an SSL site over an identical non-secure site, just because it has an SSL. This is because they want their customers (the person searching) to feel confident in the result that shows up on their screen.
Fact – Search engines give preference to websites that have an SSL.
Fact – Customers prefer to know their experience on your site is secure and safe.
Fact – You should have an SSL.
You want them to feel confident – so do yourself a favor and get an SSL. RyCOM offers no-cost SSL will our Secured Hosting plans. We take care of everything – let us know if you want to switch to your site over to us.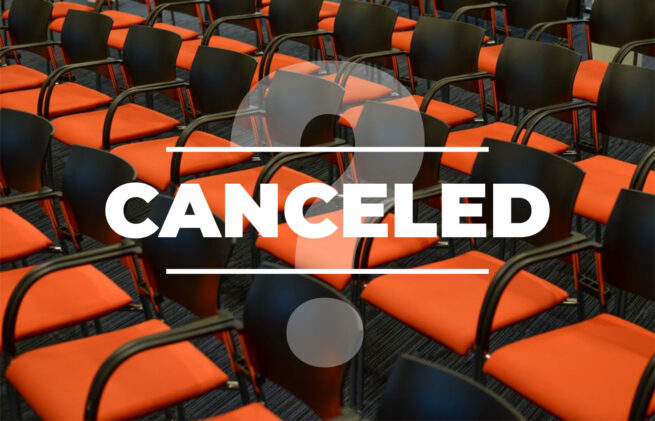 Before I get into this… It's important that we understand 1 thing: Our lives, our health, and the future of Small Businesses in America is far more important than the events that have been impacted by COVID-19.
I will leave the issues of health, social separation, and economic relief to the experts in those fields. Things I can offer some insight into are event-planning and communications.
We do a lot of event planning. So we figure it's helpful to offer some insight into how to handle your events in these uncertain times.
COVID-19 has led to some drastic measures, and many events have been either canceled or postponed. Some of these events are critical for raising funds for operating budgets.
For these events, it's important that you take the right steps during and after the decision to cancel/postpone. Here are a few things to consider:
The decision-making process
For social events, the decision is easy – cancel or postpone. Buy for events that make up a large portion of operating funds, it's much harder. Your consideration needs to weigh who will be impacted, and to what extent. Can you still operate without these funds? Will your supporters attend if the event is at a different time? What other events will you compete with if you postpone to a different date? Can you even consider holding the event (government forced closures are growing every day)?
Remember to put yourself in your patron's mindset. What will they think if you hold the event? Will your cause still be relevant after the crisis is over?
Something else you may want to consider is a modified event where social distancing and use of web/digital solutions replace the normal "gathering" type of event.
Either way – put your supporters first, and the decision will become clear.
Communicate with Stake Holders
Who are the main players for your event? Sponsors, venue, caterers, entertainers, etc… all play a key role. Communicate with them early and often. Get their feedback and ideas. If you are moving your event – find a new date ASAP and make sure all the players can make that happen. You want to postpone the event, not plan it all over again.
Also, make sure to negotiate down or try to eliminate cancellation fees. Most people are willing to work with you given the current situation.
Take the time to reconfirm your sponsors and ensure they are comfortable with your decision. They will appreciate the honesty. Maybe even consider adding additional value to their sponsorship. Without them, the event isn't possible, no matter when you hold it.
Communicate with your guests & supporters
Don't assume they know. They have a lot of things on their mind so it's important that you are clear and concise. If you communicate early and often, you stay top of mind, assuring that your postponed event will have the same support later in the year.
You need to use several communication methods. Email is good, but consider adding social media and direct phone calls as well. You can never over-communicate, but the moment you realize that you didn't communicate enough, it's too late.
Update all of your event details on your website, social media, and ticketing services. This is critical – because if you forget, then people will be reading contradictory information, and that's a bad look.
Create a responsible refund policy
None of this is ideal. You will have guests that simply can't attend your event. You will need to have a refund policy, and you need to communicate it clearly. Outline the details of how refunds will be handled. Don't specifically offer a refund, but make it clear how someone can request and receive one.
Be ready for feedback
Some people may not like your decision, and some will love it. Be ready for a back and forth with all of these people. Social media is a great platform for open communication. Use it to your benefit. By giving people the ability to speak with you, it creates an atmosphere of inclusion, and that breeds long-term loyalty.
___
So – in short, consider your partners and your patrons, and communicate clearly and often. It sounds simple, but needs some serious attention. If you need help, RyCOM is offering FREE PR Consulting while the COVID-19 Crisis remains an issue. Hit us up.