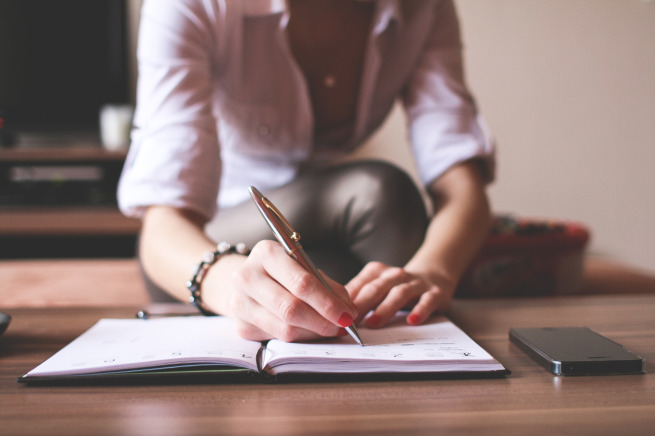 This time of year there are millions of people making New Year's Resolutions that will set the stage for a better year to come. Everything is fair game: quote smoking, lose weight, get a new job, etc. Problem is, many people set resolutions that are either out of reach, or the just don't put action to their plans. This doesn't have to be you. You can set some resolutions that can make a real difference in the new year, and that are obtainable too.
Here is a list of some things you can do for your business in the New Year that will immediately improve your marketing:
Spend Less Money On Traditional Advertising
We recently took over marketing for a local event. By cutting ad expenses by over 60%, and redirecting the remaining funds, we were able to increase attendance and social engagement while saving thousands of dollars.
Too much money is wasted away in TV, radio and print advertising. It makes me sick to think of the wasted efforts. How can you expect to see ROI when its next to impossible to target your audience, let alone track how well your ad worked in generating leads? Seriously, Its not 1990 anymore. Your advertising budget can be seriously trimmed by giving a serious look at how much ROI you are getting through your TV, radio and print ads.
I resolve to spend less money on traditional advertising, because I hate wasting money.
Spend More Time & Money on Brand Management
This may sound counter productive – but it works. If you spend less money on things that don't work, you can take some of the available funds and invest on proper brand management. Most marketing fails because it doesn't have any real message behind it. When your marketing fails to connect your audience to your brand, you are wasting money.
By investing into your brand identity you build a stronger foundation that future marketing can build on. When all others are constantly trying to find something that works, your solid brand will be turning people into loyal customers. Its kinda like putting your marketing on cruise control. Set the path straight and keep the car on the road – you will get to your destination.
I resolve to focus more time and money on my company's brand identity
Let A Professional Do It
Honestly, the best business owners know they can't do everything. You wouldn't let a mechanic program your network, so why would you expect to manage your marketing to its highest potential? Most business owners fail to realize that marketing is suppose to appeal to a mass audience, not to your own personal tastes. You do what you do well – keep doing that. Let the marketing people worry about the marketing.
Allowing a professional marketing firm to manage your marketing & advertising could be the difference between success and failure, and could even save you money while improving your overall ROI.
I resolve to let go of total control and allow a professional marketing manager to take my company to the next level.
This New Year, I challenge you to seriously look at how your marketing has been working out. You may not even have a way to know – which is the biggest sign that its not working. Remember, there is always room for improvement, and these 3 resolutions could really be the key.  If you need help making any of this happen, schedule a Free consultation with us.
[button-big  type="3″ color="800000″ url="/contact" label="Contact RyCOM today" ]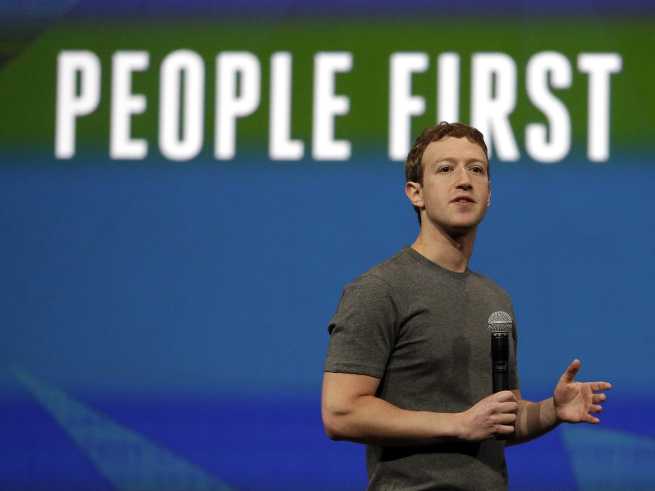 Facebook has announced that it will be lowering the amount of "promotional ads" that people see on their news feeds. The company said it is changing the News Feed after customers complained about the number of promotional posts. But that won't affect the number of ads people see on the site.
In their statement, Facebook clearly says what is considered a "promotional page post". What many people are claiming though, is this has much more to do with driving ad sales, than user experience. Either way, it will directly effect the way you should utilize the world's largest Social Network for your business.
Our goal with News Feed has always been to show people the things they want to see. That's why we often look to people on Facebook to tell us how we can improve. As part of an ongoing survey we asked hundreds of thousands of people how they feel about the content in their News Feeds. People told us they wanted to see more stories from friends and Pages they care about, and less promotional content. – Facebook
Its always been important to engage with your customers. Good marketing is driven by building trust and relationships, which is why Facebook is such a great tool for businesses to utilize. However, many businesses fail in their Social Media Strategy, either by talking too much, too little, or about all the wrong things. This change makes you focus more on the Branding and less on the sale. Of course, there will always be the option to buy an ad when you need to push your latest product, event, etc., but to remain relevant, trustworthy, and engaged with your followers, you will have to adjust the way you use Facebook.
There are many great ways to marketing your business offline, but Internet Marketing remains one of the higher ROI options available. If you want to stay on your followers News Feed, you are gonna have to change the way you communicate.
Offer Valuable Content
The most shared content is the stuff that people find both interesting and relevant to their lives. If all you are sharing is "just got to the store, stop in for a 10% discount today", then you are missing the point of the conversation. You need to give your followers something they can relate to, something they can receive value from. Tell a story or share a great blog post. This is Content Marketing 101 – Stop making it all about the sale and start giving your followers something they actually care about.
Post Pictures & Videos
People are much more likely to engage with photographs and videos than simple status updates. Basically, if you want engagement and shares, you should be posting more visual content. Don't abandon status updates all together. They do have value in overall impressions and brand awareness. But photos & videos are the way to go when you are looking for virality and social connectivity.
Want to Advertise, Buy an Ad
This news from Facebook speaks loudly – if you want to advertise, buy an ad. Facebook clearly wants to drive more ad sales. When necessary, give em what they want. The Facebook Ad system works great for targetted marketing, and can show huge ROI for businesses of all sizes. Next time you have a great event to share, or a product discount – throw down a few bucks and make a Facebook Ad.
Some think this change is going to decrese your overall oxposure. Honestly – it might, but only for those that fail to focus on people first. Even with this change, a company that knows how to market themselves properly can see great results. If you need some help along the way, schedule a Free consultation with us.
[button-big  type="3″ color="800000″ url="/contact" label="Contact RyCOM today" ]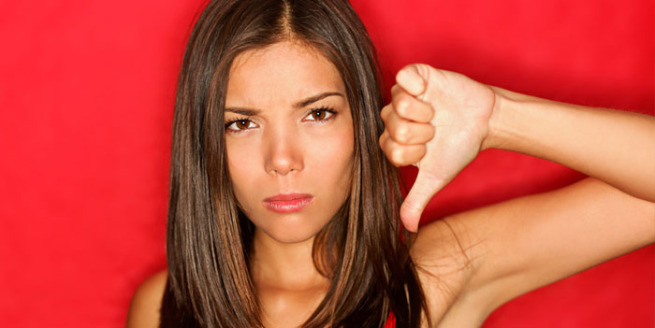 You have a website. Great. Oh wait – it's not generating you any good leads? You can't track whether or not it's working? Don't worry, you are not alone. There is a never ending list of businesses with websites that are poorly designed, adding little to no value to their business. We can help you overcome this suck of a website – through the first step to recovery: Acceptance.
A good website will help to reinforce your brand, drive customer loyalty, and generate leads that can be tracked and converted into sales. It's known that most visitors will make a decision about your website in less than 20 seconds. They will either leave your site or continue to gather more information about your product/service. To drive leads and sales through your site you need to know what is wrong with your site, and then know how to fix it (which is where we come in).
Here is a list of 5 things that affect your site's inability to perform:
Your Site Lacks Brand Identity
Your brand is more than just a logo, but a good logo is a great place to start. Failing to diversify yourself from the competition is small business suicide. If your website isn't clearly established with your identity, personality, and targeting your audience – you've already failed.
Things like a good color scheme and writing personality will go long ways. People want something they can connect with on different levels. Clearly establish your brand and make sure its communicated through your website in every way.
Your Site Has Bad Visuals
Generally speaking, most web developers don't understand design, and how it impacts consumer purchasing. A well-designed site can drastically increase the performance of your communications. Nearly 50% of consumers find a good design to have a positive impact on overall impressions, while nearly 95% find a bad design to have a negative impact.
This is why RyCOM focuses so much on the user interface and visual quality of our websites. Small things like contrasting colors, good typography, and custom photography make a big difference.
Your Site is Hard to find
A website needs visitors to perform. It doesn't matter how well you design your site if it's not getting seen, it doesn't matter. You wouldn't put a billboard in the desert, and you shouldn't build a website without proper SEO and digital marketing strategy.
People shouldn't have to work to find your website. It should be as simple as searching for your business, industry, or products. If you make it simple for them to find you, they will. This is called SEO, another topic altogether, but one that plays a huge role in your website's effectiveness.
Your Site Has No Call-To-Action
"You have not because you ask not". In sales, the best sales person will be the one that knows when to shut up and ask for the sale. This is the same concept in a call-to-action. Give your customers a reason to buy from you, and then tell them how to do it.
This could be as simple as, "buy now" or "subscribe by clicking here", but either way – it must be clear and easy to do.
Your Site is Cumbersome
So, you have the visitor, and your site looks great, but they don't seem to be doing anything. This is usually due to a bad user interface that is too cumbersome to interact with. A general rule of thumb: Visitors should be able to find what they are looking for in 2 clicks or less. Anything more and they jump ship at astonishing rates. Approximately 45% of users complain of bad website design and navigation, and there is a bounce rate of nearly 100% when sites take more than 4 seconds to load.
In today's market, consumers are looking for ease of use. This includes simple navigation, clean forms, and limited advertising links.
Do you need help with your website? Don't have a website? Contact us for your FREE consultation.
Get My FREE Consultation