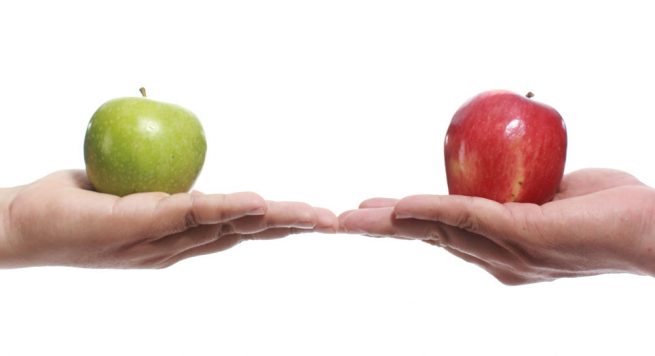 It's no secret that Digital Marketing is taking over as the go to advertising medium around the world. With newspaper and magazine subscriptions shrinking, print ads don't give the kind of return they use to. Then there's internet TV and DVR eliminating a huge chunk of TV commercial viewership.
Of course, that's not to say that traditional marketing is useless. It may not be what it use to be, but it still has its place. Businesses are still spending money on traditional, and it actually covers the majority of ad spend worldwide. However, this could mean that traditional is just that much more expensive, and ad spend doesn't always result in a return.
So – we came up with a quick comparison for you. Hopefully, this will help you see the main differences between traditional and digital marketing. Then you can make a decision, after a consult with a professional marketing firm, about which path is best for your marketing goals.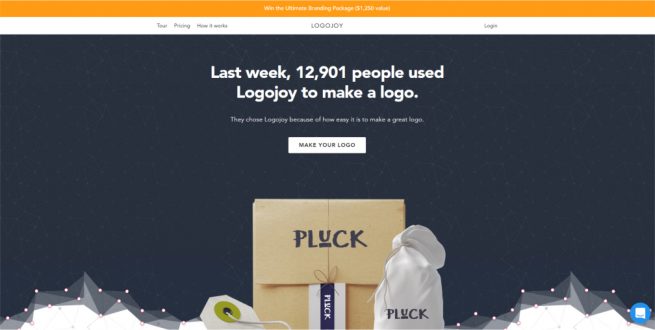 This is a great write up about the difference between a shortcut computer generated logo, and a professionally designed logo by an experienced firm.
In the late 1980s my then local Chinese takeaway inexplicably got a 'Make your own business card' machine. As a curious child, not yet set on a future design path, I can remember flicking through all the possible combinations of type and image whilst waiting for my food, having a clear idea of what my red serif type on white card, with an artist's palette in the corner would look like if only I could raise the required funds.
Thirty years later for those looking to short-cut their brand identity in a cost-effective manner we have a new service entitled Logojoy. Their website proudly states, "By using artificial intelligence, genetic algorithms, and a few other fancy technologies, we're empowering everyone to design their own logo." What is this fancy technology they talk of? More importantly, what is a 'genetic algorithm' and does it make good logos?
There's only one way to find out and that's get my own logo commissioned. I went through the process signed up and got designing.
As the owner of a branding agency I thought we should run this against our own visual brand and its simple ingredients of a face, some typography and a strap line. You start your design journey by… read more by visiting the source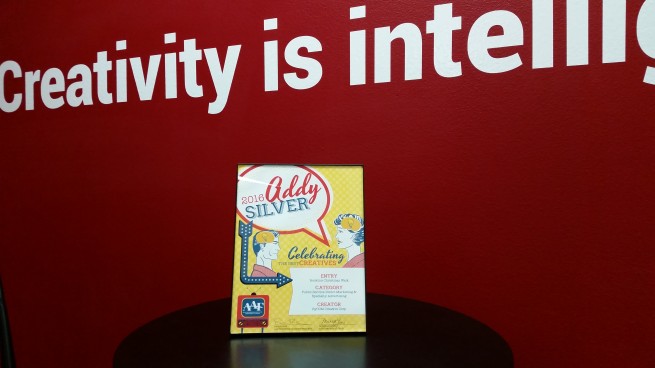 Its always nice when a client appreciates and likes the work we do. Its really nice when our work actually nets our clients a positive outcome. It feels even more excellent when other professionals in your industry say you've done well.
Not to down on our clients or anything, but they hire out marketing & design because they know that we know better. The members of the American Advertising Federation – marketing is their thing. They know design, good and bad. This is what makes receiving an award from them really cool.
This year, RyCOM won a Silver Addy Award for the work we did on the Rockton Christmas Walk. Starting in late 2014 and working throughout 2015, we updated the Christmas Walk brand and marketing materials, plus we made a couple feature videos. Our work fundamentally changed the way the Walk reached existing and potential visitors, and how event information was delivered to the general public.
When we took over the marketing of the Walk in 2014, it was clear to see that they way they approached marketing and advertising was very old school, and very costly. With a ton of money being spent on TV and Radio advertising, and very little left over for any socially minded marketing. The first thing we did was modify the event listing, and how visitors find events. In previous years, they would print thousands of brochures, and hand them out via local businesses. Well – not all of them, they were throwing away nearly 2000 of them every year, and these are the ones they didn't even open. Not counting what was left over throughout town, or handed out and dropped in the trash.
So – we eliminated the brochure, and created a new mobile friendly website for events, sponsors, and entry forms. We established a standard system for event listings across town in a poster format, and brought in sidewalk signs that were on display throughout the weekend, with a big, bold map and events list. All the print materials we redesigned in a new color scheme and layout that was easier to follow, and cost less to print.
We then focused our efforts on reaching potential visitors, and bringing back the regulars. RyCOM worked with area leaders and business owners to create a simple video about what the Walk means to Rockton. This video spread throughout facebook quickly, leading to the highest sponsorship numbers the Walk has seen in years – and an increase in partner events.
During the 2014 Walk, we filmed a ton of events. We used this footage to create a nostalgic video that showcased the quaint, home town feeling that you get with the Rockton Christmas Walk. By using these videos before the 2015 Walk, coupled with the new website, the Walk saw a huge increase in exposure, attendance, and profits.
Receiving the award for our work with the Christmas Walk, is pretty sweet. Knowing that our work has such a huge impact on family tradition, and the Stateline Community, makes us proud and honored. Thank you to the American Advertising Federation for acknowledging this work with the Silver Addy. Who knows, maybe its the first of many to come – I hope.